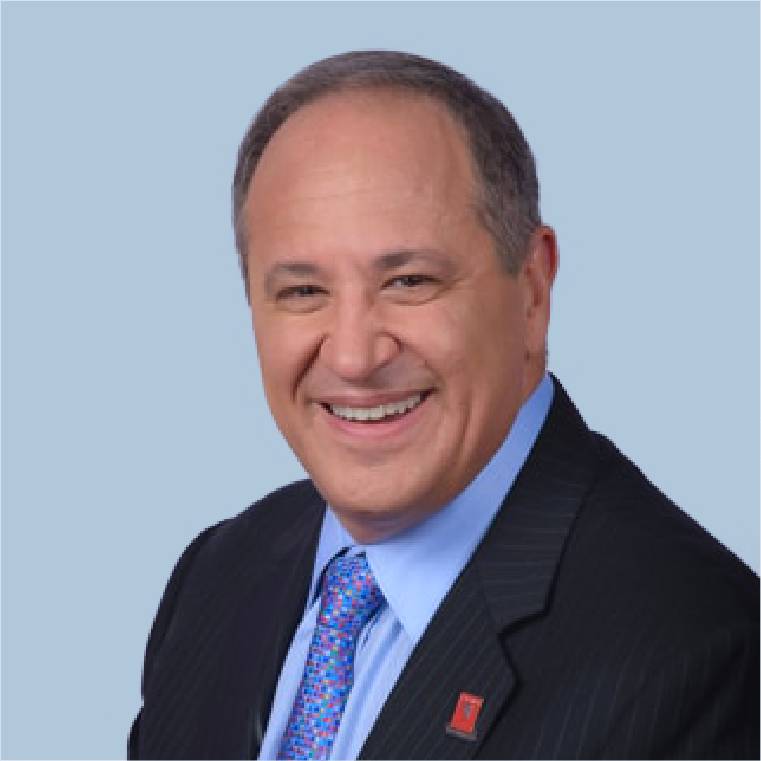 Dr. Pablo Stolovitzky, ENT of Georgia North Chief Executive Officer, completed his otolaryngology residency at Emory University, where he is currently an adjunct assistant professor and teaches in the International Sinus Surgery Mini-Fellowship program.
Dr. Stolovitzky is a leader at the American Academy of Otolaryngology-Head and Neck Surgery where he serves on the Board of Directors as the coordinator for international affairs. He is the vice president of the Pan-American Association of Otolaryngology-HNS, past chair of the Board of Governors and past president of the Georgia Society of Otolaryngology-HNS and Metro Atlanta Society of Otolaryngology-HNS.
Dr. Stolovitzky was honored by his colleagued with the Excellence in Teaching Award in 2009 and the 2013 Lifetime Achievement Award by the Georgia Society of Otolaryngology-HNS for his contributions to the specialty. He received American Academy of Otolaryngology-HNS Distinguished Honor Award and the Board of Governors Chair Award. He was named "Best Doctors in America" and received "America's Top Doctors Award".
He is a nationally and internationally recognized speaker on nasal, sinus and allergy conditions. His most recent research and publications have been focused on balloon treatment of chronic sinusitis and Eustachian tube dysfunction, steroid-eluting stents in sinus surgery and biodegradable implants for the treatment of nasal airway obstruction due to lateral wall insufficiency.
In his spare time, Dr. Stolovitzky enjoys scuba diving, snow skiing, hiking and spending time with his family.
Location
Education
Medical School – University of Buenos Aires Medical School –Graduated with Honors
Residency – Emory University—Served as Chief Resident in 1990
Specialities
Dr. Stolovitzky, a Fellow of the American academy of Otolaryngology – HNS and the American Rhinologic Society, is accepting new patients with nasal and sinus problems and allergies. He welcomes most major insurance plans. Dr. Stolovitzky sees patients in the St. Joseph's, Decatur and Snellville offices of ENT of Georgia.
Patient Testimonial
Awards and Honors
America's Top Doctors Award, 2020
Distinguished Service Award, American Academy of Otolaryngology-Head and Neck Surgery, 2017
Lester Brown Life Achievement Award. Georgia Society of Otolaryngology‑Head and Neck Surgery 2012
Gerald Gussack Award for excellence in teaching. Georgia Society of Otolaryngology Head and Neck Surgery, 2009
Board of Governors' Chair Recognition Award, American Academy of Otolaryngology-Head and Neck Surgery, 2009 and 2013
Best Doctors in America Award, 2007, 2008 and 2009
Academy's Honor Award Recipient, American Academy of Otolaryngology – Head and Neck Surgery, 2007
Atlanta Magazine, 1999, 2007-2010: Named one of Atlanta's Top 100 Doctors
Atlanta Business Chronicle, 1999-2001: Nominated "Heath Care Hero" in the physician category
Leadership Development Program with Dr. Richard Holt: American Academy of Otolaryngology, 1999
Resident Research Award: Association for Research in Otolaryngology, February 1989.
Resident Grant Award: American Academy of Otolaryngic Allergy, September 1989.
Autoimmune Hypothesis of Acquired Tracheomalacia – Research Grant Award, Emory University 1987
Professional Affiliations
Co-founding member & CEO of ENT of Georgia North
American Academy of Otolaryngology-HNS: Member of the Board of Directors, 2006 – 2009 and 2017 – Present
American Academy of Otolaryngology-Head and Neck Surgery Chairman of the Board of Governors, 2007 – 2008
Georgia Society of Otolaryngology Head and Neck Surgery – President, 2003
American Rhinological Society Fellow, 2002 – Present
Metro Atlanta Otolaryngology-Head and Neck Surgery – President, 1996
American Board of Otolaryngology – Board Certified, 1990
Medical Association of Georgia